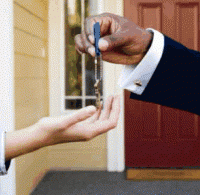 The Real Estate Institute of Victoria (REIV) yesterday released its preliminary auction results for the weekend just gone, which registered a solid 69% preliminary clearance rate on 204 auctions reported to the REIV. This compares to last week's preliminary clearance rate of 71% from 108 auctions, which was later revised down to 69% once late results were chased-up (note: last week's final clearance rate still included 8 auctions with "no result", which were likely failed auctions). It was also much better than the 54% clearance rate recorded in the same weekend of last year.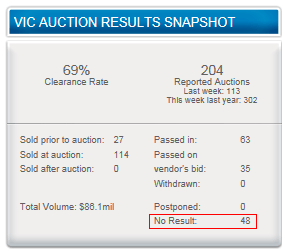 However, this week's preliminary clearance rate is tempered somewhat by the large number of missing results, with 48 auctions listed as "no result" by the REIV, representing 19% of total auctions held over the weekend. The final reported clearance rate could, therefore, fall into the mid-60% level once late results are chased-up by the REIV. According to the REIV, vendors have three days to sell under legal auction conditions, which means that the final clearance rate will not be known until Wednesday evening, when it is updated on the REIV's website (even then there are usually some missing results, suggesting failed auctions).
Auction volumes are expected to continue rising over coming weeks, the REIV expecting around 470 auctions next week followed by 970 the weekend after.
Note: there were no auctions results published by the Real Estate Institute of New South Wales.
unconventionaleconomist@hotmail.com
Related Posts via Categories