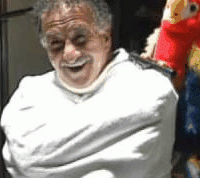 It seems Adelaide developers have joined their east coast brethren by offering generous incentives to buyers of house and land packages. From Adelaide Now:
State government grants and record low interest rates are starting to have an impact, with Housing Industry Association figures revealing new home approvals in South Australia increased by 1.7 per cent in December last year.

But developers are still throwing in everything – including the kitchen sink – to capture the customer's dollar…

Dechellis Homes and Rossdale Homes are offering customers $10,000 towards their new home and people who sign up with Sekisui House Australia can pay an extra $999 for a 2013 Mitsbuishi Mirage valued at $14,000 or a Japanese holiday valued at $11,690.

Fairmont Homes is throwing in free evaporative airconditioning with their homes…

HIA South Australia director Robert Harding said the different incentives had been introduced to help boost the struggling construction sector.

"Obviously builders and developers are trying to make sure they keep their level of work up so they can retain their staff and subcontractors.

"I don't think it is surprising that we are seeing these (incentives) happening.

"From a consumers' point of view, when you look at what is on offer, there has probably never been a better time to be involved in the residential, new construction market"…

Last year, Premier Jay Weatherill announced changes to the First Home Buyers Grant to provide up to $40,000 for home builders in a bid to stimulate the construction sector.
While the article attempts to put on a positive spin, the fact remains that the market for new homes in South Australia is sick. Despite the incentives on offer from developers, in addition to generous first home buyer subsidies provided by the state government, dwelling approvals are tracking nearly -20% below the long-run average, according to the Australian Bureau of Statistics (ABS):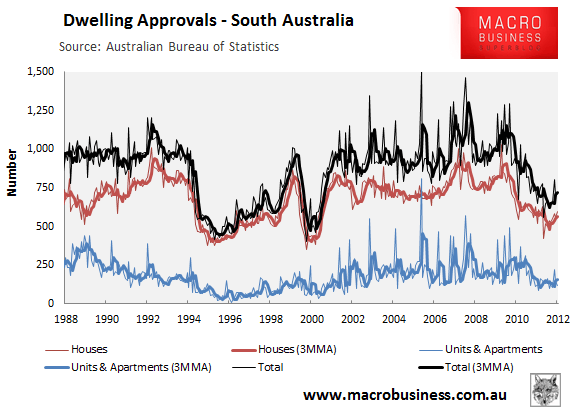 In a similar vein, the latest Housing Industry Association (HIA) figures show that new house sales in South Australia hit 15-year lows in December 2012 on a rolling annual basis (see next chart).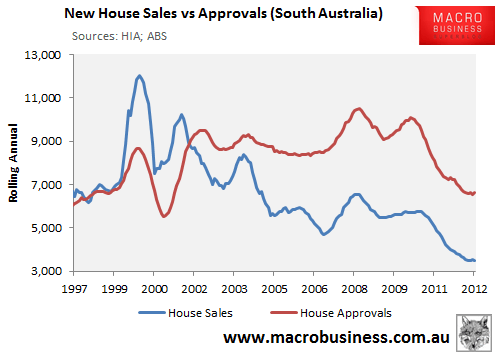 One likely reason for the sluggish rate of new home sales and construction is that fringe vacant land prices in Adelaide are the third highest of any major capital city on a rate per square metre basis, due mostly to Adelaide offering the smallest average plot size (i.e. only 375 sqm):

Adelaide looks like another example of where land prices remain well above what many buyers can afford or are willing to pay, which is holding back sales despite generous incentives on offer from both developers and the state government. Until land prices deflate, the rate of home sales and construction activity is unlikely to rebound materially, leaving South Australia's developers and home builders whistling dixie.
unconventionaleconomist@hotmail.com
Related Posts via Categories