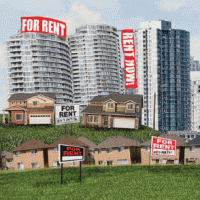 The December quarter consumer price index (CPI) data, released yesterday by the Australian Bureau of Statistics (ABS), revealed a continued moderation of rental growth at the national capital city level.
According to the ABS, rents nationally grew by 0.8% in the December quarter of 2012, which was the equal lowest rate of quarterly rental growth recorded since June 2006 (the prior quarter also recorded 0.8% rental growth):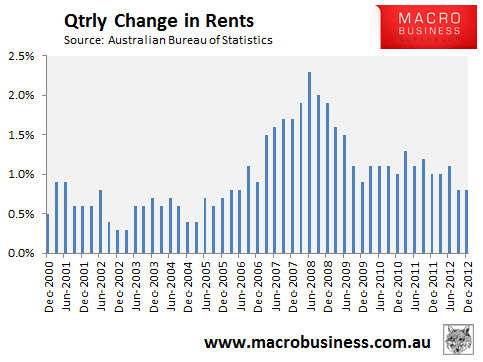 On an annual basis, rental growth nationally slowed to 3.7% in the latest quarter, which was the slowest rate of rental growth since the December quarter of 2006: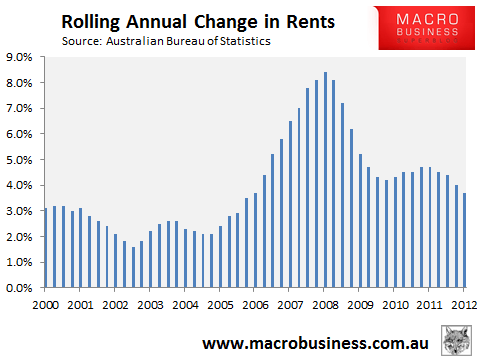 Rental growth diverged significantly across capital cities, with Perth (+1.3% QoQ; +6.5% YoY), Sydney (+1.0% QoQ; +4.4% YoY), Darwin (+1.0% QoQ; +4.2% YoY), and Canberra (+0.8% QoQ; +3.1% YoY) recording the strongest rental growth, and Hobart (+0.3% QoQ; +1.7% YoY), Melbourne (+0.4% QoQ; +2.5% YoY), Adelaide (+0.5% QoQ; +2.5% YoY),and Brisbane (+0.6% QoQ; +2.7% YoY) the weakest (see next chart).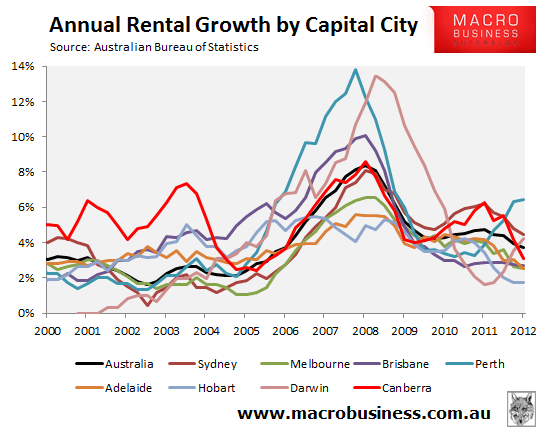 The relief of slowing rents may be short lived, however, with population growth picking-up significantly over the past year which, based on recent experience, suggests that rents may soon be on the rise (see next chart).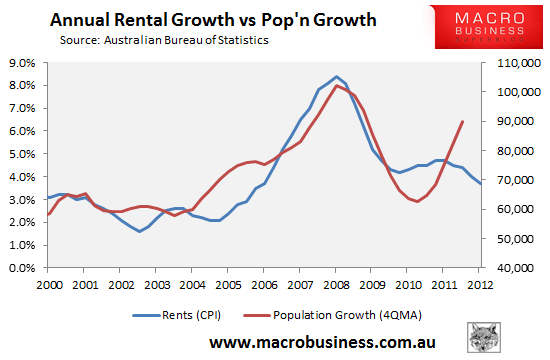 unconventionaleconomist@hotmail.com
Related Posts via Categories