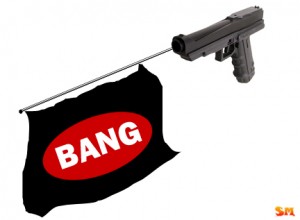 The Westpac Melbourne Institute Index of Consumer Sentiment rose by 0.6% in January from 100.0 in December to 100.6 in January. According to Bill Evans:
This is the third consecutive month when the Index has been at or above the 100 level. That compares with 14 of the previous 16 months when the Index had registered below 100. However, having said that, it remains disappointing that despite a total of 175 bp's of rate cuts from the Reserve Bank since October 2011 the Index is only 3.5% above its level at that time. Indeed, following the first rate cut in November 2011, the Index surged by 6.4% to 103.4 in November 2011. Consequently the Index remains 2.7% below the level in November 2011 despite 150 bp's of rate cuts from the Reserve Bank.

The Reserve Bank Board did not meet in January so there has been no fresh news on the interest rate front since December. However, other factors which would normally have been expected to impact Confidence have had little effect. For example the Australian dollar has risen from USD 1.046 (average over previous survey period) to USD 1.053 (average over current survey period).

The Australian share market has risen by 4.1% and, as a proxy for global economic conditions, the US share market has increased by 3.8%. News generally from offshore has been positive with sentiment towards China's growth prospects being particularly buoyant. Perhaps a guideline in that regard has been the 30% increase in the spot iron ore price since the last survey. Finally there was encouraging news on the employment front with the unemployment rate being reported to have fallen from 5.4% to 5.2%.

Clearly these positive news events have failed to move respondents.
On housing, the results were mixed:
On the other hand, a special question which was included in the current Survey around the outlook for house prices shows 45.6% of respondents expected house prices to rise over the next 12 months while the same question a year ago showed a slightly higher 46.9% of respondents expecting prices to increase despite the cash rate having fallen by a further 125 bp's.

Official data for new lending for housing indicates that upgraders and investors are responding to the lower rates in a broadly comparable fashion to 2009. However, unlike in 2009, First Home Buyers have been reluctant to return to the housing market. This is certainly partly due to less generous government subsidies but may also be impacted by weaker overall confidence around finances and job prospects.
And maybe they just want lower prices.
Related Posts via Categories