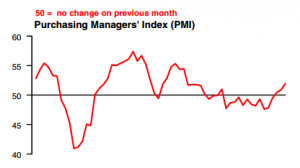 The good news keeps rolling today with China's January Flash PMI posting a solid gain:
Flash China Manufacturing PMI™ at 51.9 (51.5 in December). 24-month high.

Flash China Manufacturing Output Index at 52.2 (51.9 in December). 22-month high.
However, again, there are reasons for caution. The leading components of the index are both flat-lining already: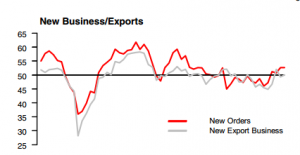 Here's the complete mix: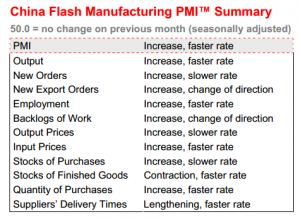 Nothing here to change my view that China is enjoying a slowly gently ramping rebound with a limited half-life. Full report below.
ViewPressRelease.pdf by Belinda Winkelman
Related Posts via Categories