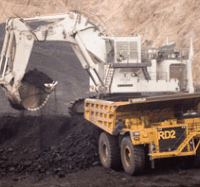 The Australian Bureau of Statistics (ABS) has just released trade data for the month of November, with Australia's trade deficit increasing to a seasonally-adjusted $2,637 million, from $2,443 million in October (revised upwards from $2,088 million).
It was the eleventh consecutive month that Australia has recorded a monthly trade deficit and was also the largest deficit since March 2008 (see below chart).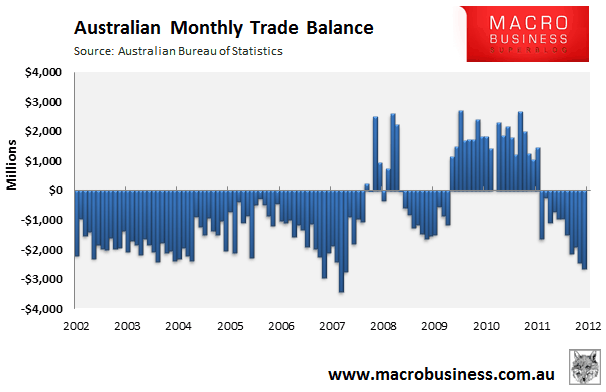 In seasonally adjusted terms, exports rose $285 million (+1%) to $24,681 million. However, the increase in exports was more than offset by a $478 million (2%) increase in imports to $27,318 million, mostly on the back of intermediate and other merchandise goods (+$411 million) .
Australia's major export – iron ore (23% share) – and fourth biggest export – gas (6% share) – rose by $621 million and $68 million respectively, whereas Australia's second and third biggest exports – coal (15% share) and gold (7% share) – fell by -$154 million and -$140 million respectively over the month (see below chart).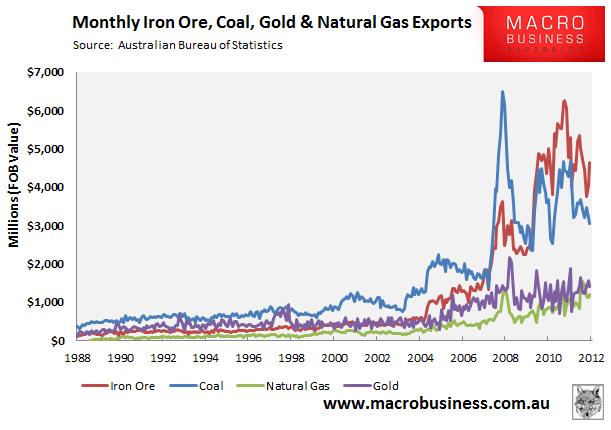 Exports to China continue to rebound, rising by $780 million (+13%) over the month, taking its share of total exports to 32% from 28% in October. By contrast, exports to the three other major markets – Japan (-25 million), Korea (-99 million) and India (-415 million) – all fell over the month of November (see below chart).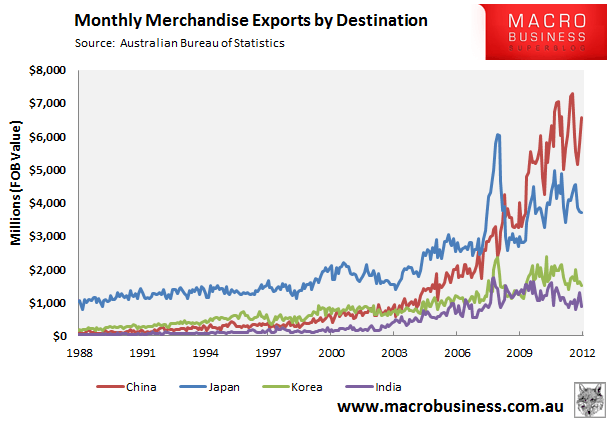 Given their status as Australia's major producers of iron ore (Western Australia) and coal (Queensland), Western Australia and Queensland continued to dominate the nation's exports. Western Australia alone accounted for 47% of Australia's merchandise exports in November, much of which was iron ore (see below chart).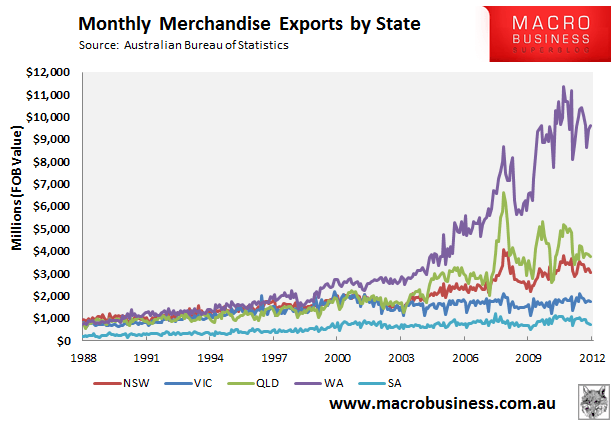 Western Australia also continues to hold-up Australia's trade balance, recording a whopping surplus of $6,611 million (+3%) in November, again mostly on the back of iron ore exports (see below chart).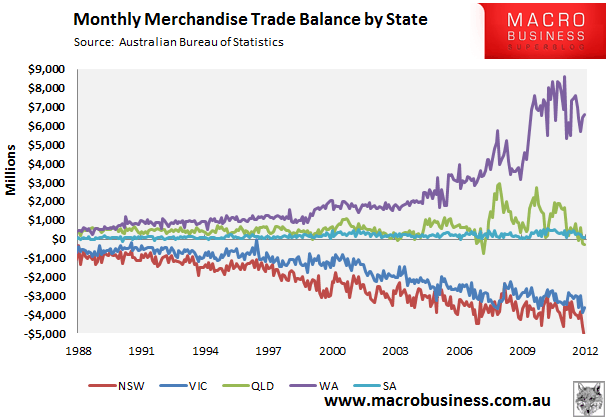 Finally, Australia's services trade balance deteriorated slightly in November (-$20 million), but has essentially stabilised over the past six months after a horror run since late-2008 on account of the high Australian dollar (see below charts).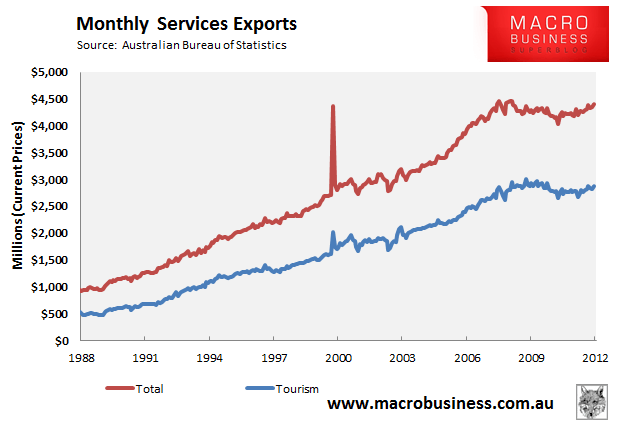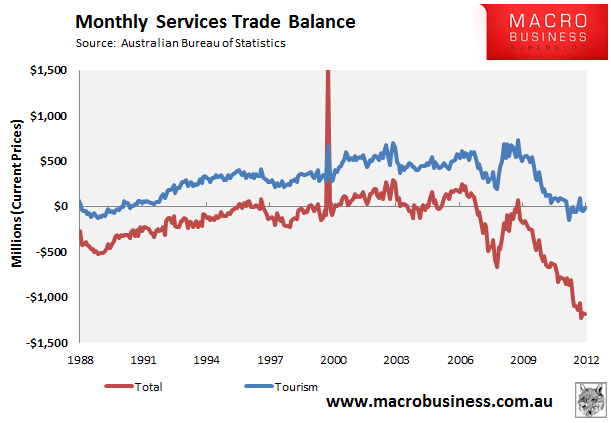 With the recent surge in iron ore prices, we are expecting a recovery in Australia's trade balance over coming months.
Related Posts via Categories