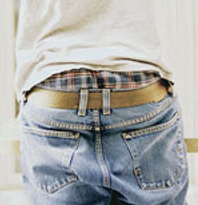 Regular readers will know that I've bet my shorts on the current rate cycle having further to fall. Today, the Kouk seeks to loosen my belt, coming out in support of Paul Bloxham's pioneering call made late last year that the interest rate cycle has bottomed. From BS:
The interest rate cutting cycle in Australia is over.
There are three parts to the Kouk's contention. The global economy is improving, commodity prices are up and the local economy is also strong. Let's take each one at a time.
The global upturn is modest. The US is looking like having a better year in its slow, grinding recovery. With housing on the rebound (something I've been too bearish on), growth is likely to get close to its best since the GFC, around 2.8% on domestic demand and a slow revival in manufacturing that will be held back by pressure on exports.
Japan looks likely to rebound too as the falling Yen helps and its export exposure to the US increases demand. But I'm not expecting more than 2% given the tensions with China and ongoing European weakness.
China is having  a decent first half but there is little in its figures to suggest anything more than a stimulus-led infrastructure build. The  ramp up in growth has been slow since September and I continue to believe that the CCP will see that its interest lie in long term rebalancing. That means pressure on growth henceforth, with bouts of stimulus led euphoria tricking economists into thinking the worst is over. I had thought China would grow at a rate close to 9% annualised in the first half but the last GDP report is suggestive of lower.
Europe is not going anywhere fast (DE will provide his European forecasts tomorrow). Austerity and lousy credit demand across the zone will keep pressure on growth. Things may improve a little owing to better external demand, especially for Germany, but zero growth is my target for the year.
Having said that, the great success of 2012, the appointment of Mario Draghi and his lender of last resort initiatives, will keep markets buoyant with cheaper credit and higher stocks.
And so to Australia and the Kouk:
In terms of the things that matter domestically, the bank [RBA] will be looking at the recent lift in house prices with some trepidation. Since the end of 2012, house prices are up, according to RP Data, by a noticeable 1.3 per cent. While this rise follows two years of sluggish house price movements and is likely to have some seasonality to it, a massive improvement in affordability is likely to trigger further house price gains.
Here is the RP Data index:
Could be a bottom but beyond that it's not so terrifying. I see no sign of The Kouk's "massive improvement in affordability". He goes on:
In addition to the global and house price news, house building approvals are trending higher, consumer sentiment is firm, share prices are strong, commodity prices have ticked higher, car sales are booming, and the mining sector still appears to be strong.
This is glass-half full stuff. New home sales are in the dunny (with a spark of hope in NSW's investor focused stimulus):
Yes, approvals are better, but they are in apartments:
And house approvals are hardly trending higher: 
Sentiment remains soft, with a gentle uptrend:
Shares are going well and car sales are booming, yes.
But the big hole in this analysis is this: "the mining sector still appears to be strong". Of course the mining sector is strong and will remain so for years to come. But that is irrelevant. What matters is is the mining sector getting stronger? The answer to that is an unambiguous "no" from mid year. And since that's the case, the Kouk has not asked the only question that matters this year regarding interest rates. Given the RBA has spent the better part of two years squashing 95% of the economy so that the mining 5% can grow at astronomical rates, will it need to loosen further when mining begins to shrink?
On the balance of probabilities given the current data and trends, the answer for me is yes, although I do expect more economists to fall into the current bull trap in the first half.
It is also the reason why markets are still pricing two cuts for the year ahead:
Both in the second half, which I agree with unless iron ore falls earlier, unlike my trousers this year.
Related Posts via Categories