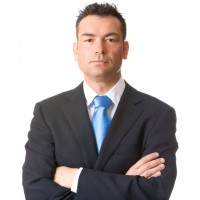 Australian Finance Group released its December mortgage sales numbers yesterday and the reading was sobering for the housing recovery. The AFG focused on the annual aggregate growth in mortgage issuance for the year, which looked good:
The volume of mortgages arranged increased by 15% in 2012 over 2011 according to AFG, Australia's largest mortgage broker. AFG's Mortgage Index, published today, shows that the total volume of mortgages arranged by the aggregator was $32 billion, compared to $28 billion the year before. AFG has approximately 10% the total national mortgage market (Source: ABS and AFG data). AFG's 15% increase may be in part due to improved market share as well as overall market growth.
Fair enough, but the December numbers were much less flattering. They tumbled from November issuance (which is a seasonal phenomenon of course and we will return with Nathan Webb's seasonal adjustments in due course) but for the year on year calculus, the number of mortgages originated for December grew 6%, which is likely partly attributable to market share gains.
As a comparison, the ABS housing finance series, which captures the entire market, showed 4% growth in the total number of mortgages (excluding refinancings) issued in the 11 months to November 2012 versus the previous corresponding period.
Moreover, AFG itself was unreserved in assessing the internals, which were dire for first home buyers and therefore the property ladder:
Figures for December show that the mortgage market is becoming a tale of two seaboards with investors dominating the NSW and QLD markets. Home loans for investors comprised 46.3% and 35.9% of all home loans arranged in the two states respectively. The reason for this was that the average long term share of home loans arranged for First Home Buyers, usually between 12% – 15%, collapsed to just 4.2% in NSW and 4.5% in QLD during the last two months of 2012, after first home buyers grants were withdrawn in both states (except for new housing).

Meantime in WA, First Home Buyers comprised 23.2% of all new home loans in December, while investors took up 30.5% of mortgages. Strong migration, escalating rents, improving property values and low interest rates are encouraging many onto the WA property ladder.

Mark Hewitt, General Manager of Sales and Operations says:

'As we enter a new year, the mortgage market is in need of two dynamics: more competition and greater consumer confidence. It is still the case that just four institutions account for nearly nine out of every ten mortgages arranged in Australia. That level of concentration doesn't serve consumers well. It's also pretty well established that despite strong employment levels, low interest rates and greater savings, many people simply don't feel sufficiently confident in our economy to buy their first home, upgrade or invest. This is particularly the case for first time buyers of established housing and more needs to be done to encourage younger people into buying their first home.
As UE pointed out yesterday, these are twenty year lows for FHBs. No doubt numbers will rebound from here given the draw forward and give back effect of the grants but how quickly and how much will be fascinating to watch. The grants had been in operation for almost a generation and they have never been removed so completely before (sensibly shifted to new homes). The rebuild may be more slow that in the past.
What is clear is that the eastern seaboard housing markets remain sick: distorted by grants, unpopular with the young and dominated by older investors. There's nobody on the bottom rung of the ladder anywhere but Perth, making price gains everywhere else intrinsically difficult.
mortgageindex-january-2013-national.pdf by
Related Posts via Categories